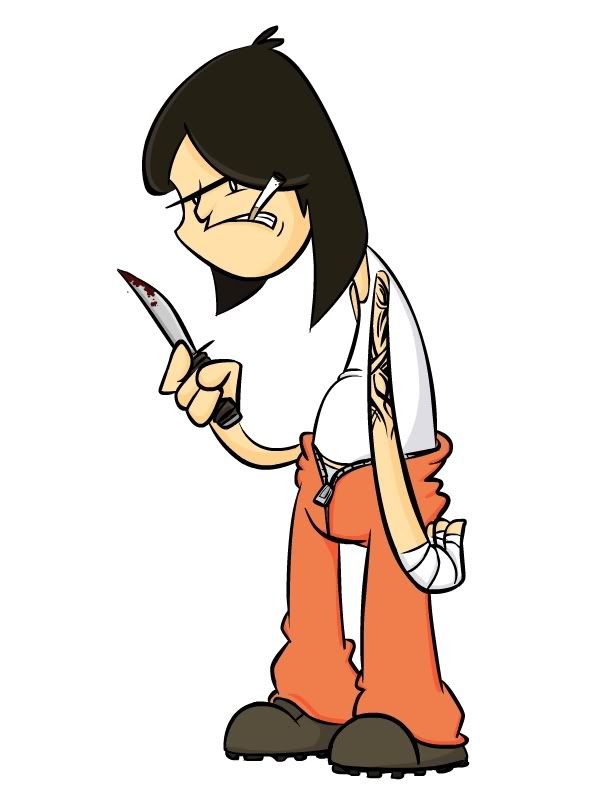 Here's my caricature for our show's poster... which is jail-themed? I was going to draw myself covered in caution tape as a little toss to Gaga, but I couldn't pull it off. Show's on May 13; if you're in Boston, stop by.
~The Show~
Graduating Seniors Jamie Budden, Kim Hui, Sara King, Katelyn Walsh, Megan Arthurs, Katia-Ricciarelli Reed, Amelia Piaker, Mina Sanwald, Morgan Cassidy, and featuring alumni Beth Vargas and Robert Laing will be screening their work at the Brattle Theatre.
Facebook event. So legit.