So I designed a skate deck for one of my friends for Xmas, and to reduce the risk of him seeing it on the interwebs, I held off on posting it until now. Never drew for a skate deck before, so it was pretty fun. Here's the actual design:

And here's the board! I used Zazzle.com, and the printing was good, EXCEPT the board shipped with a scratch in it, so that kind of sucked. I didn't have time to send it back and inquire about it though, so whatever. All in all, pretty sweet. Might do some more in the future. Click images to make 'em bigger!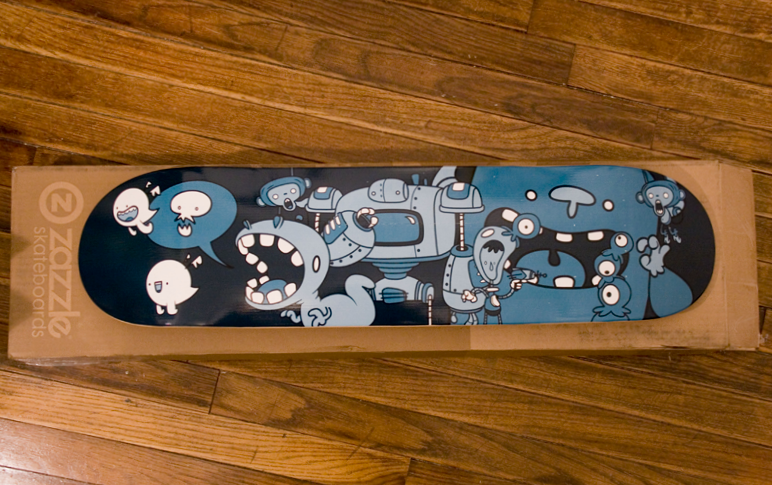 Some detail shots, see the scratch: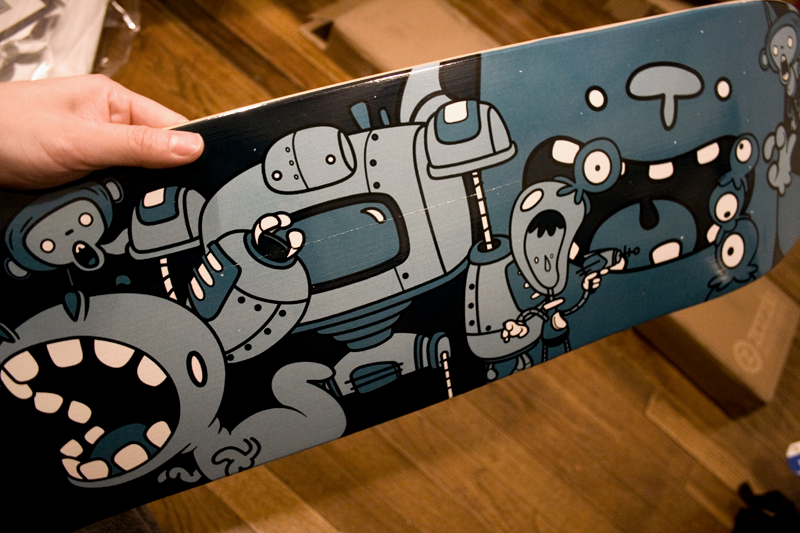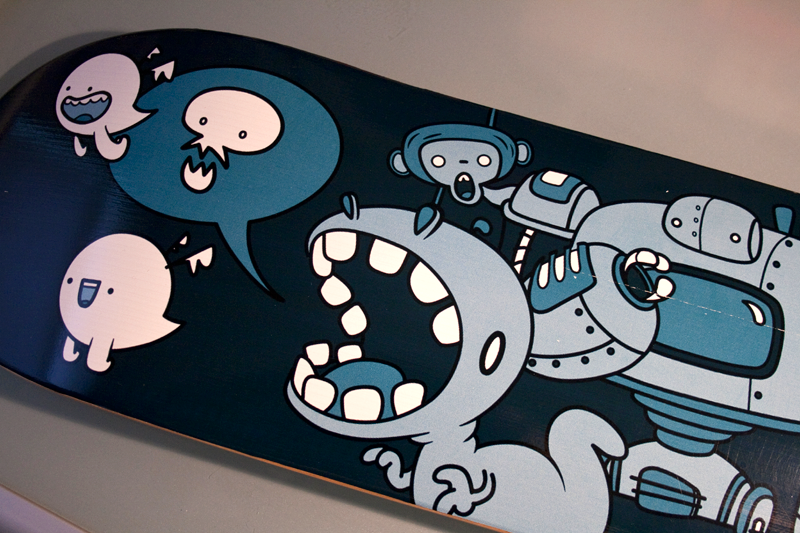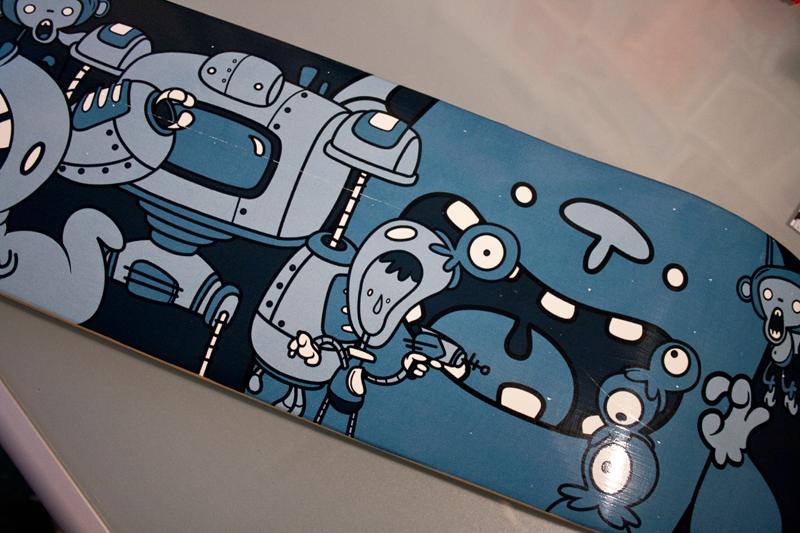 SO YEAH MERRY CHRISTMAS AND STUFF. I didn't open any presents yet, but I have a strong feeling I receieved a new Intuous 4 Wacom tablet...