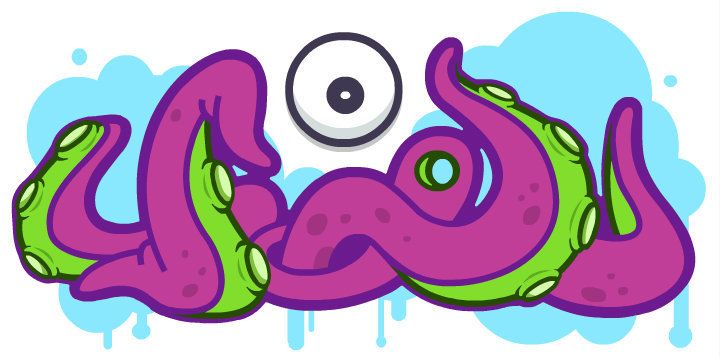 I decided to try my hand at the Jet Set Radio Graffiti contest, and lo and behold, my submission (above) was chosen as one of the 9 designs to be put in the upcoming Jet Set Radio for Xbox360/PS3. Skip to 0:48 for my clip in the announcement video:
There were some super legit entries, check out all the submissions
here.
The game comes out on XBLA/PSN this summer, get it so you can tag everything with my artwork.
[
Official Sega Blog Post
]